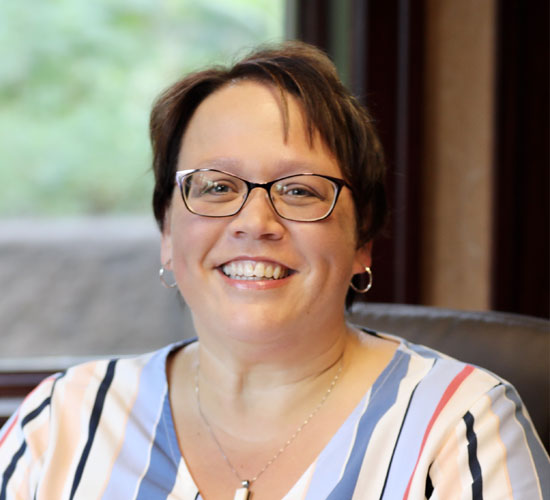 Erica Stewart
Erica Stewart grew up in Aberdeen, SD and graduated from Central High School.  She was a nanny for one year in Northampton, MA prior to attending NSU in Aberdeen wherein she received a Bachelor's of Arts Degree in Sociology.  Go Wolves!   She moved to Sioux Falls in 1995 wherein she furthered her education and obtained an Associate's Degree for Paralegal Studies.
Erica is Melissa Nicholson Breit's assistant.   She has worked with Melissa at Nicholson Law since 2004; though has worked in the legal field in Sioux Falls since 1998.
Erica and her husband, Brent, and have two boys, Jack and Isaac, and a Havanese dog, Louie.  In their spare time, they like to camp and travel with family and friends.  Erica enjoys reading, swimming, puzzles and watching movies.