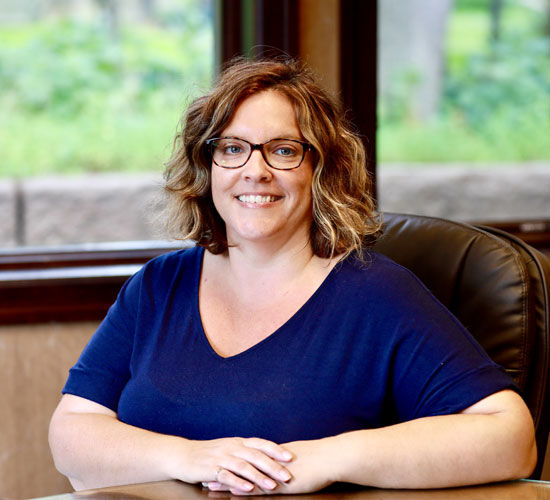 Jayne Brouwer
Jayne Brouwer was born and raised in Round Lake, Minnesota and graduated from Sioux Valley-Round Lake-Brewster High School in 1997. After graduation, she attended one year at the local community college before moving to Colorado as a nanny. In 1999 she moved to Moorhead, Minnesota where she attended one and a half years of college before moving back to Round Lake, Minnesota in 2002.
In January of 2003 she started working as a legal secretary at Mork, Darling and Hagemann law firm in Worthington, Minnesota. In 2017, Mork, Darling & Hagemann merged with another local law firm, Flynn and Riordan, where Jayne worked as a legal secretary until she moved to Sioux Falls in June of 2018.
Jayne and her husband, Mark, have been married since April of 2018 and have 6 children between the two of them. When they're not transporting their children to various activities they enjoy camping and spending time with family and friends. Jayne enjoys reading, cooking, and traveling.